Andrew Eastwood, LL.B (Hons) – Managing Director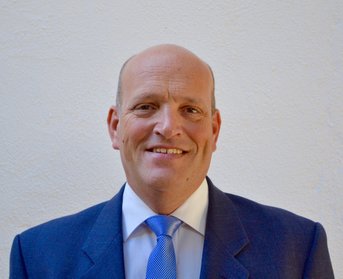 Andrew has extensive experience as a professional legal services practitioner, with his background as a partner in one of the largest and most highly respected firms of English Solicitors.
After his years in practice as an English Solicitor, Andrew has also spent several years working closely with the professional legal services industry in Spain. This has given him the requisite involvement in legal practice in Spain and familiarity with the Spanish business culture generally.
Andrew is an active Fellow Member of the Society of Will Writers and Estate Planning Practitioners in the UK (the principal regulatory body of Will Writing and Estate Planning Professionals in the UK).
As a founding Director of the company, Andrew has now moved completely across from general UK legal practice to focus solely on his management role in our Spanish legal services business. He also remains on the Roll of English Solicitors and continues as a Member of the Law Society of England and Wales (the regulatory body for the profession of English Solicitors), as a non-practising English Solicitor of the Supreme Court.
Spanish Case Lawyers
Our commitment to our clients is to procure the appointment and professional service delivery by the best placed, professionally qualified, legally regulated, and technically experienced Spanish lawyer, having regard to the case in question.
Our legal team therefore comprises individual Spanish lawyers with whom we work very closely; and with whom we have an extensive track record of excellence of legal services delivery. As our clients have a single point of contact throughout our dealings, we can guarantee a seamless service, with exceptional communication and client care; backed by the highest level of Spanish legal expertise, professional regulation and accountability.
Professional Translation
Our commitment to our clients is to provide uniquely clear communication and documentation. Therefore unless otherwise required, our communication with our clients is in clear (native) English.
We also include in our professional team an Official Sworn Translator (Intéprete Jurada), appointed by the Spanish Ministry for Foreign Affairs, with vast experience as an officially authorised professional translator, with a particular specialisation in the translation of Spanish / English legal documentation.
As such, all our Spanish legal documentation is provided with a perfect translation into 'real' English, in a double column format (with the English beside the Spanish).
Technical Expertise
Our team includes a specialist in Spanish technical education, training and IT development, with particular experience in the legal services industry. This ensures that our IT compatibility and performance and technical service delivery fully satisfy our clients' requirements and expectations.
Audio interview with Andrew Eastwood for Expat Wealth Advice (www.expatwealthadvice.com) regarding
"Wills in Spain"